Saw this meme in
steph2311 's journal:

+ Anyone who looks at this entry has to post this meme and their current wallpaper on their LiveJournal.
+ Explain in five sentences why you're using that wallpaper!
+ Don't change your wallpaper before doing this! The point is to see what you had on.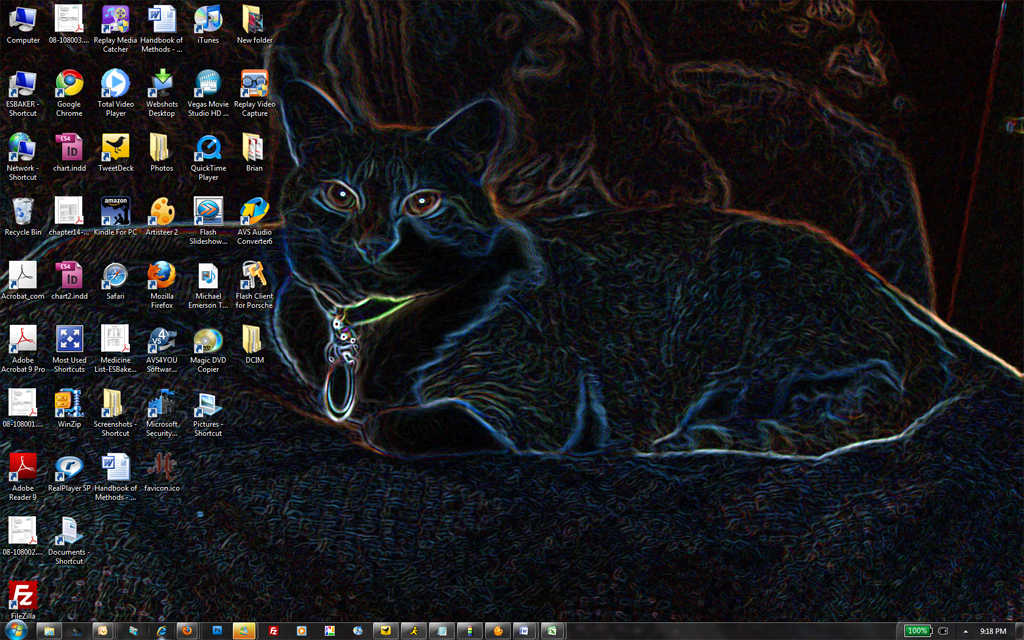 1. It's our docile kitty
2. It's an amazing photoshop art that I made
3. It's unusual
4. It's not a spicedog, but she pretends to be
5. It's my wallpaper and I love it.