No, I am not crazy. I am going to talk about Christmas 2008. Our family did not celebrate Christmas on December 25, 2007. None of our children were in town. So, we decided to celebrate it on the first Saturday in January. Here are the picspams of the fine food served and the odds and ends of pictures I took over at my daughter's house.
We brought the Spicedogs (Caraway and Basil) to Cocoa's house. Here are some pictures of their stay at the house.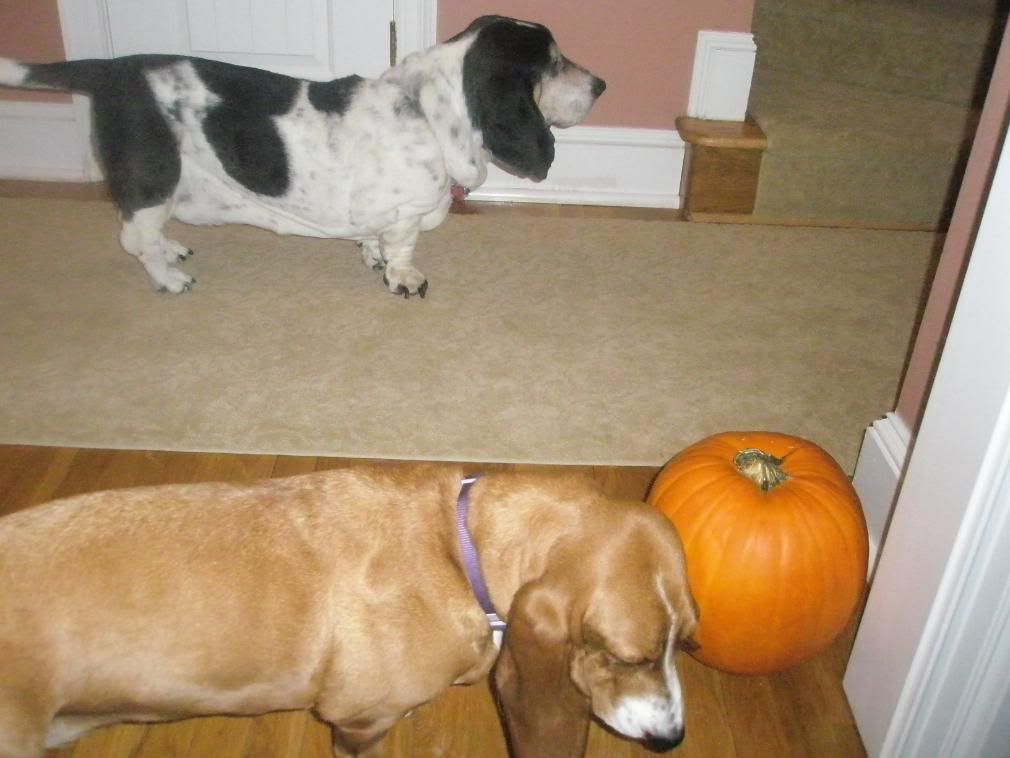 Basil (B&W) and Carie (next to the pumpkin)
Looks as if they are fighting, but they are really kissing.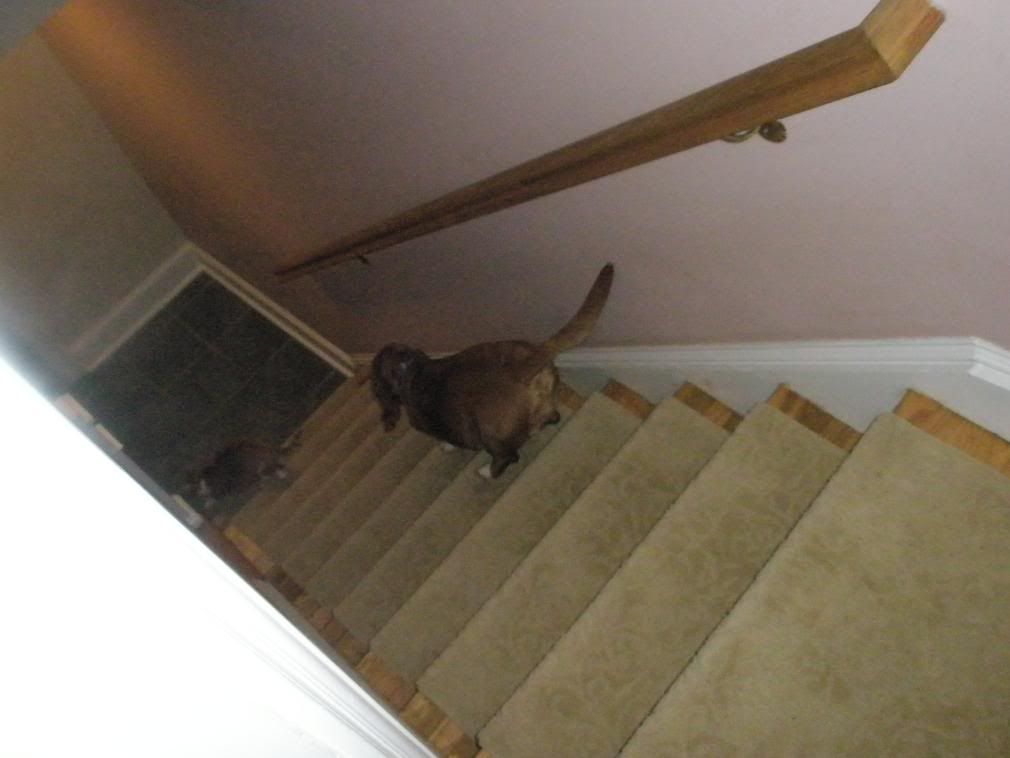 Carrie found the cat (Brie). She wants to play, but Brie wants none of it.
We managed to pur our gifts under a tree.
Dinner is served.

(Just letting you know that the meal was DELICIOUS.)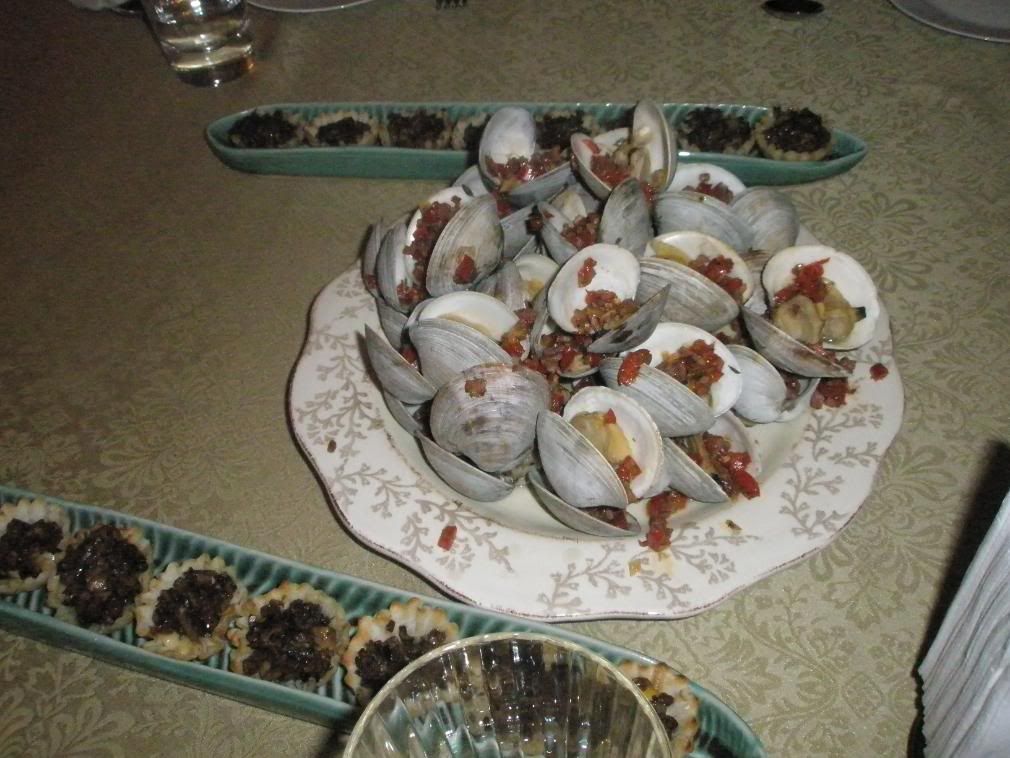 First the appetizers.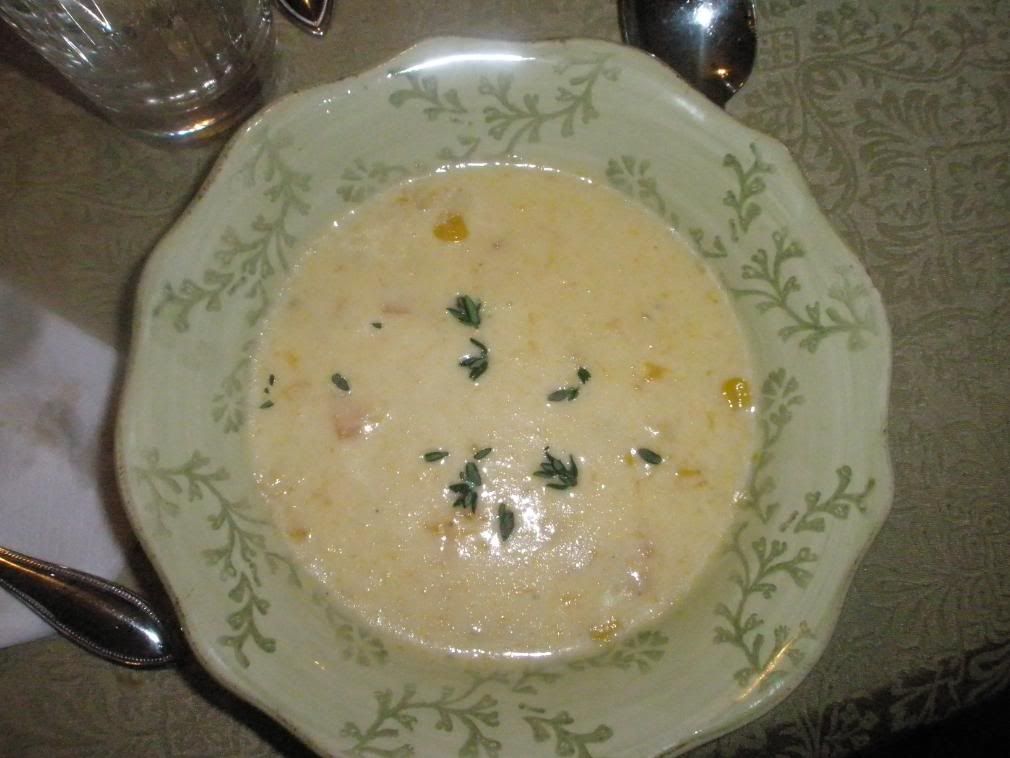 Soup.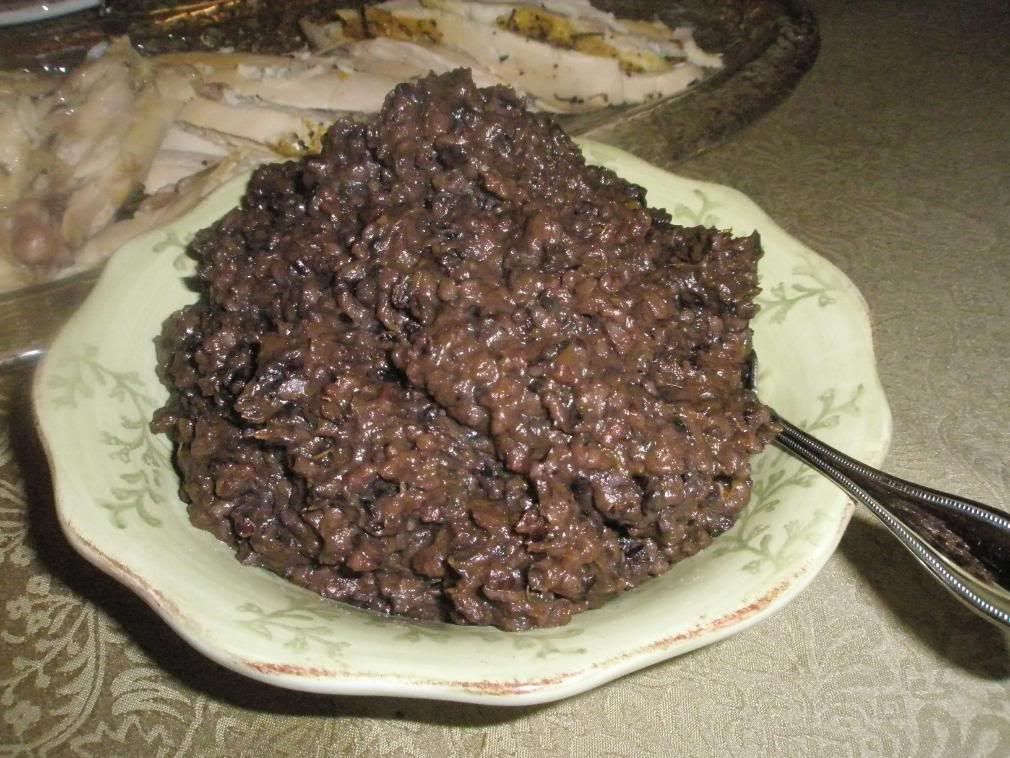 Black rice.
Vegetable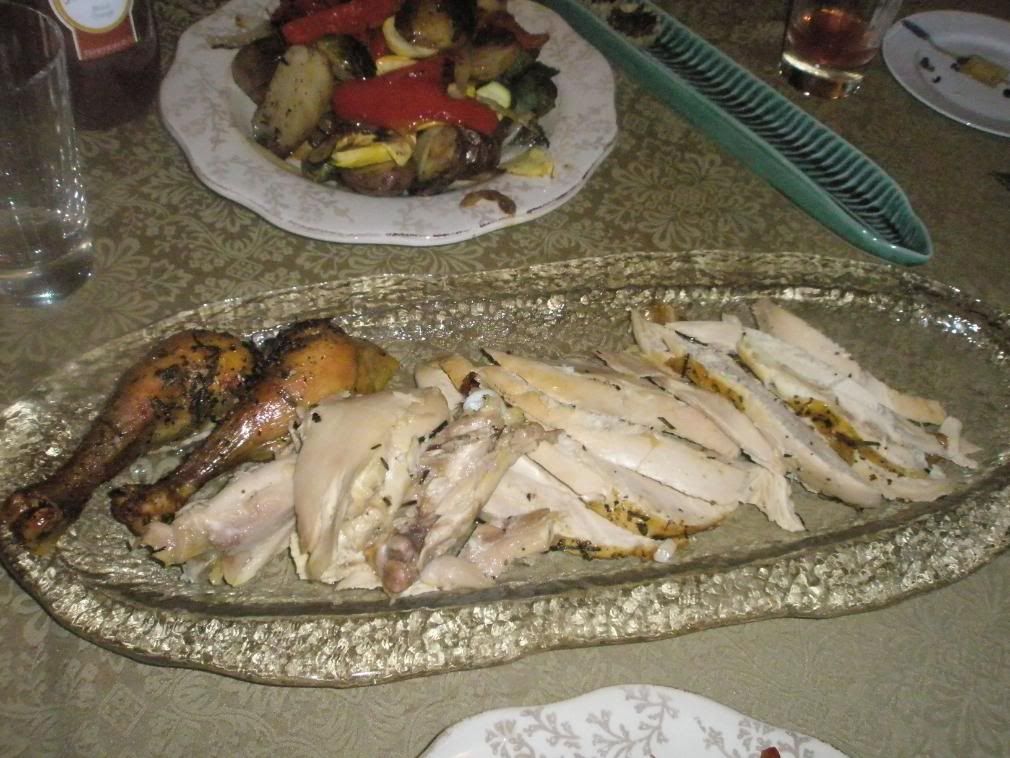 Roast chicken
and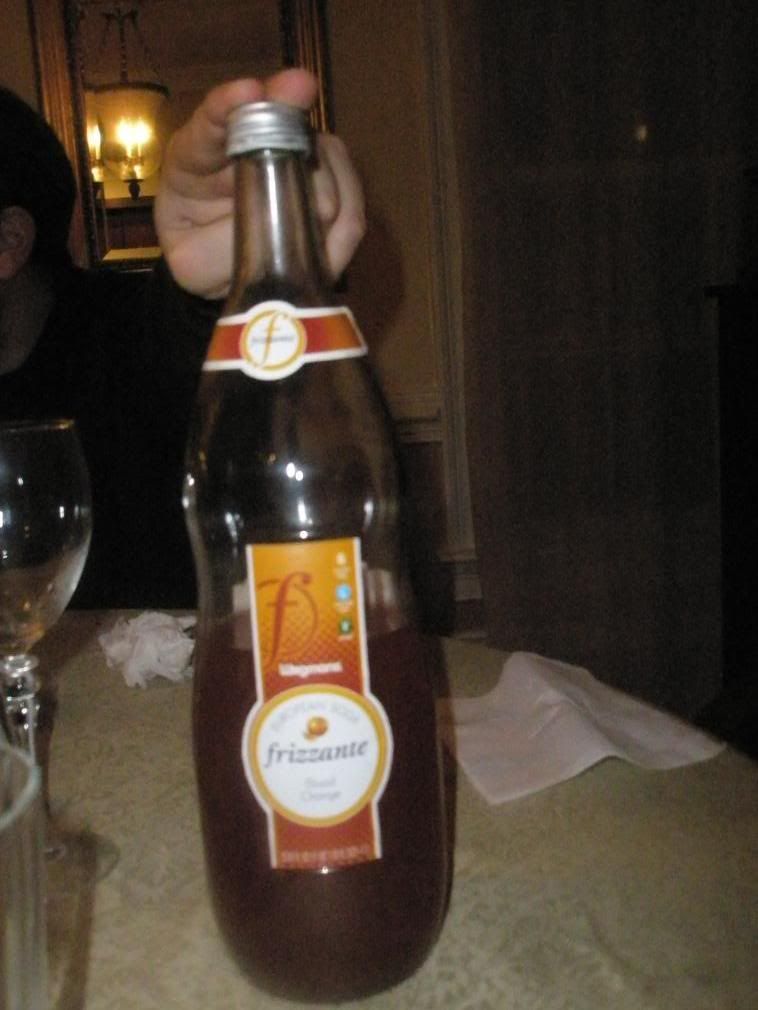 and orange soda.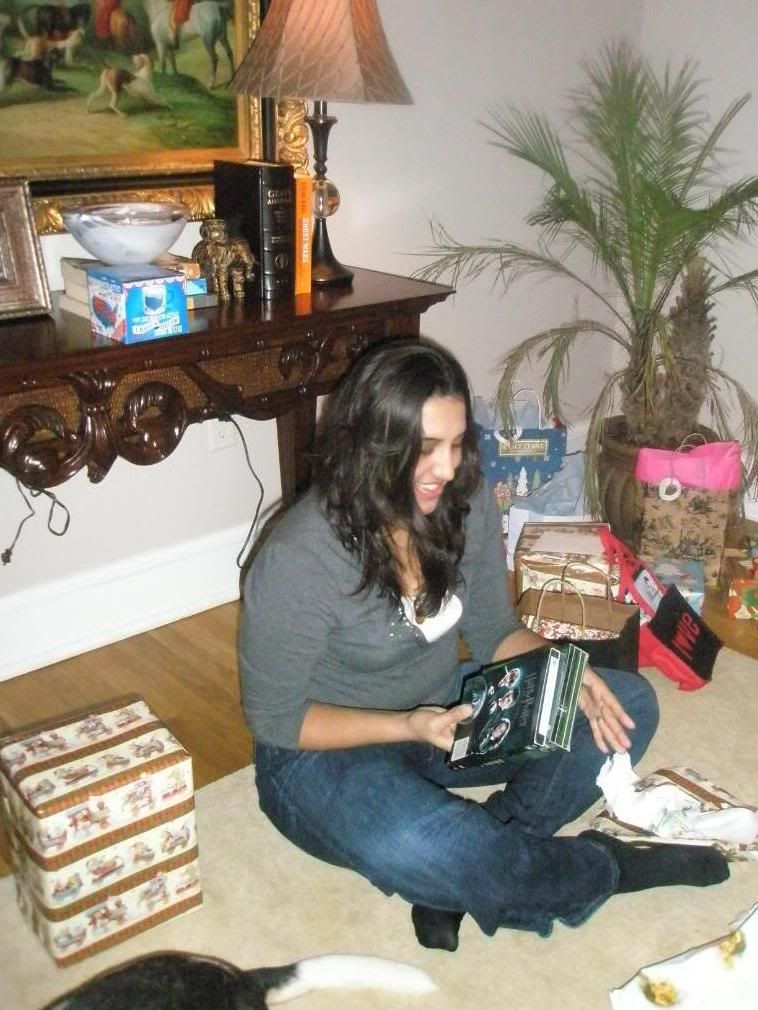 Ambereen opens her gift.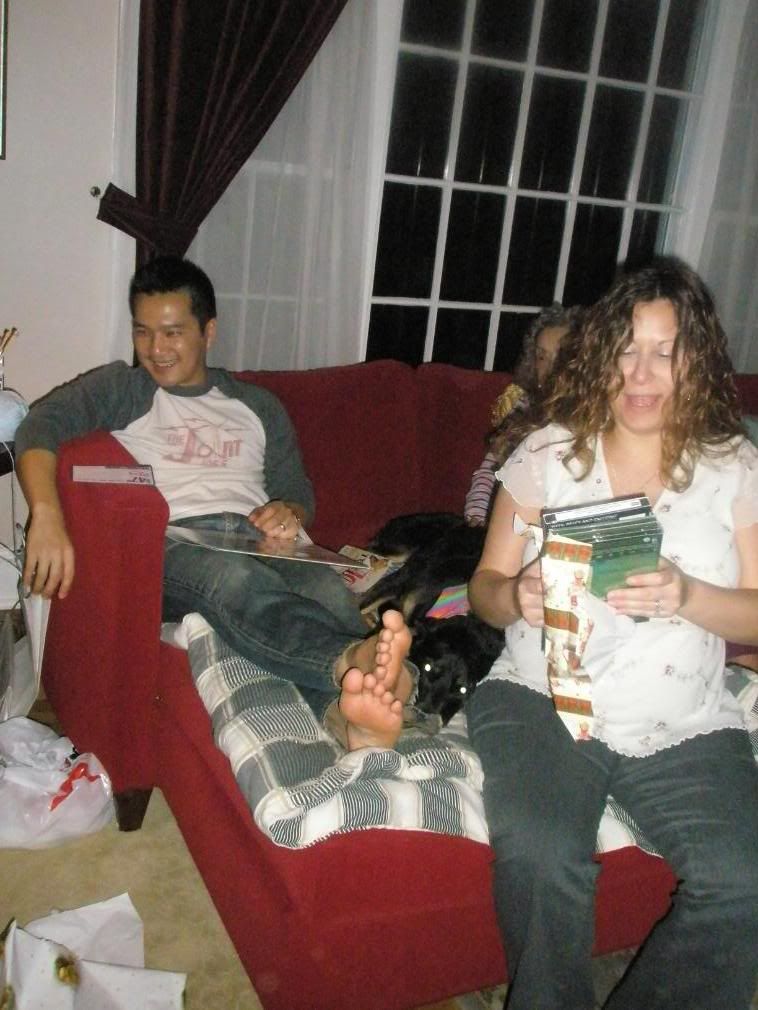 Abbie opens hers, while Jack looks on.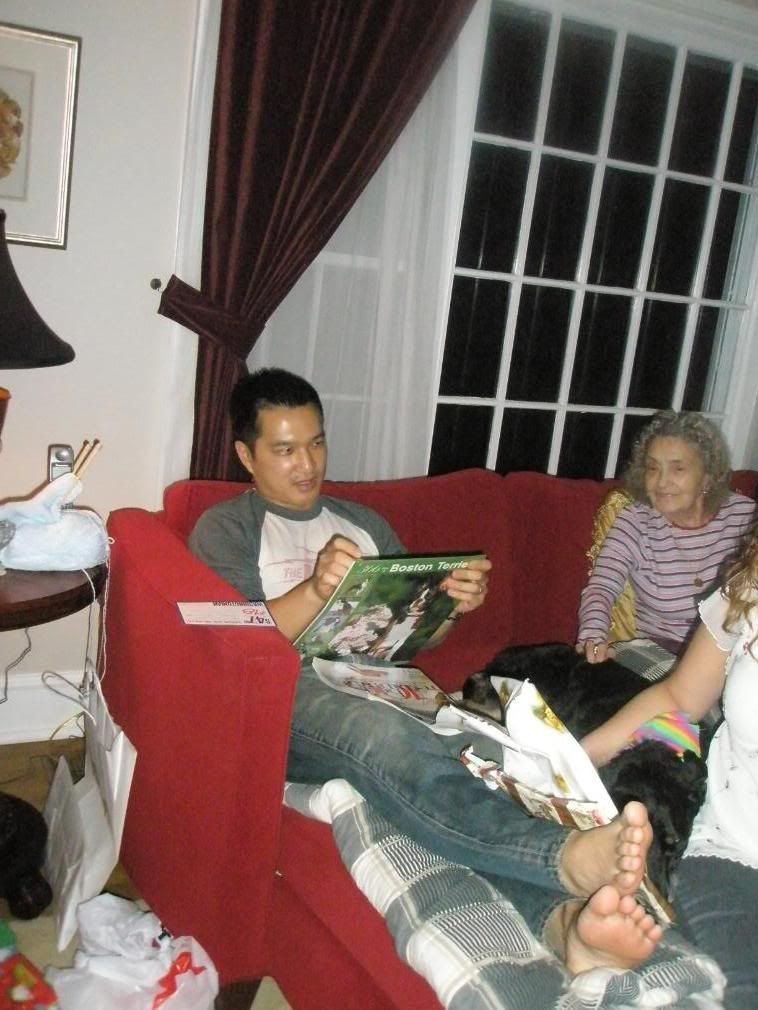 Jack wants a Boston terrier, but with Cocoa in the house, all he gets is the calendar. My mom is smiling.
The activities are over. Carrie and Cocoa take a snooze, while my mom looks on. ( I apologize, but the picture is blurry. I forgot to set the flash.)
Merry Christmas, everyone.!!!!