Bailey

Well, we had an interesting evening yesterday. Just as we were about to go to sleep, I noticed some blood under Bailey. She had a deep puncture wound. It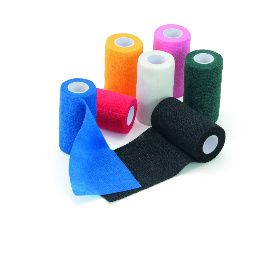 was about as thick as a straw and about 1/8'' deep. I put some peroxide inside the wound, then Neosporin, and wrapped it with horse bandage. That prevented her from licking her wounds, and we went to sleep. The next morning, I checked her spirits and they were fine. She ran with the other dogs, had her meal, and was acting quite normal. However, I was still worried about her wound, so I called the vet and took her in to be seen. I am so glad that I did. Apparently, the wound was way deeper than I thought it was. She had to undergo a surgical procedure, sutured, and had a drainage pipe put in. Poor baby. She is the best of all the four dogs. I felt so bad for her.

I don't know what caused her wound. It may be a dog bite. Both vets don't seem to think so. There should have been more damage around her skin. I went around the perimeter of our house, and found a part of the fence sticking out. It is the same diameter as the hole in her body, and lies just as low as her body. I wonder..... I removed the culprit. Hope we won't have any more problems.

Haloween

We celebrated Halloween at a friend's house. Ethan won for most original.
He wore this rebus puzzle on his shirt. Here's a closeup:



















See if you can solve it. If not, here's the answer.

Other photos:




Jack, frog, crookshanks, and Hermione Granger




Mother Nature




Little bug




The frog is sleeping