Dominic Monahan, who, before he was LOST, was a Hobit in the
Lord of the Rings
trilogy attended the wedding of his friend, Billy Boyd. Billy Boyd, who played Pippin in the
Lord of the Rings
trilogy, married Ali McKinnon (his long-time partner and mother of Jack, his 4-year old son) in Glasgow, Scotland. The wedding was an intimate affair with 30 people attending the cerimony and 130 attending the reception. Boyd and McKinnon, a ballet dancer and yoga instructor, met when they appeared together in a pantomime in 2002.
Photos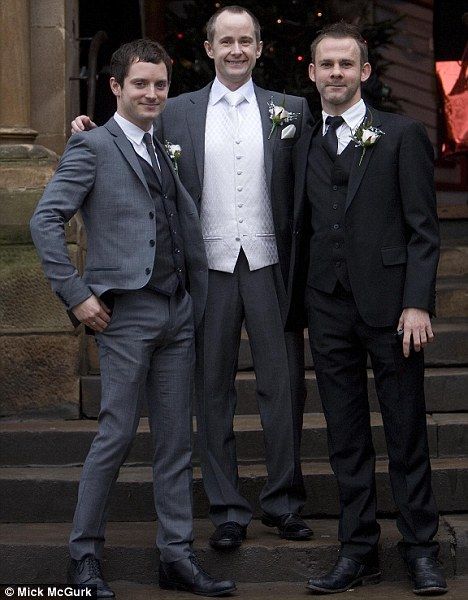 Former Hobbits: Elija Wood (Frod Baggins), Billy Boyd (Peregrin "Pippin" Took), and Dominic Monahan (Meriadoc Brandybuck).



As they were: (Left to right) Monaghan, Wood and Boyd with co-star Sean Astin as hobbits in Lord Of The Rings: The Fellowship Of The Ring in 2001.

Bride Ali McKinnon (left) wore a stunning ivory shift dress for the ceremony.

Helping hand: Monaghan gives another guest a hand carrying the wedding cake in.

Billy poses with his four-year-old son Jack ahead of the wedding.
Source used:
DailyMail.com.UK