Yesterday was my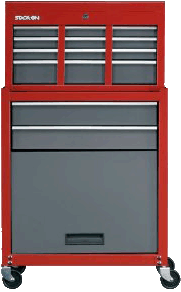 birthday. I worked from 6 am till about 9 am and
went to get my hair done. Then I clocked back at around 11 am. Just about then my son came to my house to instal my awesome new monitor. It was a good thing that he came over because the next day, Clancy, the lady who is helping me declutter my house was scheduled to come over and she was going to work on this toolbench I bought for all the tools that I inherited from my father and my father-in-law. The toolbench was a bit heavy, so I needed Ethan to take it to the basement.
As Ethan was lifting the box, this delivery truck stops by and delivers some flowers to me. I was totally puzzled because generally nobody sends me flowers. So, Ethan looks at me, smiles, and says, "It's from me, Mom."
I opened the box, and inside were 12 beautiful pink roses. Wasn't that thoughtful of him?
Later in the evening, we went to a Burmese restaurant (one of my favorite restaurants). There, I was given some more gifts. I got a coach purse, a pearl necklace and bracelet, and a beautiful card that Meghan made me. My birthday cake was a sweji cake, a delicious Burmese dessert.
I also want to thank all my friends who sent me birthday wishes via LJ, Facebook, and Twitter. I am truly blessed with wonderful friends and great family members.
And, Meghan's gift:
: