I'm not joking. Today, I was 5 seconds away from death. As I looked to my right, this is what I saw: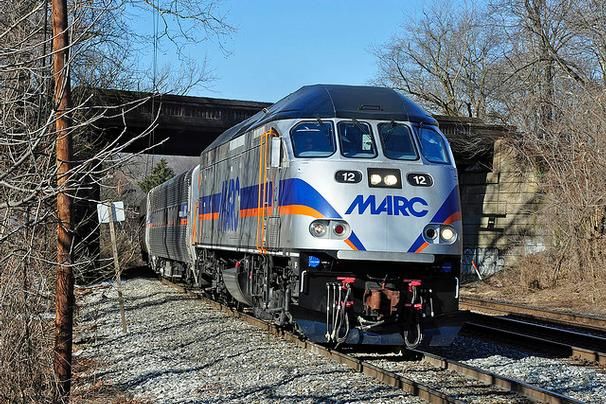 My train left the station and it was on the track to the right. I was crossing the tracks at the walkway provided for us to walk. Before the economic problems we are now having (thank you Republican Congress), we used to have electronic warning systems that would tell us that an oncoming train was on the way and we should not cross. But, the electronic device was deemed too costly and not necessary, so it was dispensed with. We also used to be warned by our conductors to be cautions because an oncoming train was approaching our station. Furthermore, the oncoming trains, because it is a freight train (not the commuter train I have pictured here) travel at phenomenal speeds (as they don't stop at the stations), do whistle (a lot) to warn you that it is coming.
Today, the conductor failed to warn us, the freight train engineer forgot to blow the whistle. People were crossing the station. I was the last one. I'm handicapped and walk slowly. And there I was the "deer ready to be run over." Luckily, adrenalin made me go faster, a person on the other side was ready to pull me over, and besides, I didn't fall. Hubby said that he was afraid that he was going to witness my bloody death. I guess it's still not my time. Frankly, I'm not ready. I want to see my grandchildren have children. I thank my lucky stars. I wonder whether I will have nightmares tonight.
I now know what they mean when they say, "He (or she) never knew what hit him (or her)." I saw the train coming and it didn't register what could have happened till I was safe and sound.