Just to clarify that all these books are in Kindle format.
Books that I read: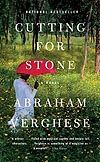 Cutting for Stone was an excellent novel. I learned a lot about Ethiopia and surgery. Sometimes the medical descriptions could be overwhelming, but there was a need for them in order to understand the amazing ending. The story is about twins begotten by a self-absorbed surgeon and the nun he loved. She lost her life giving life to her sinfully conceived children. The father horrified at their existence (his lover hid her pregnancy from him) fleds the country. The twins are raised by two other doctors who were part of the hospital they were born in. They were loved and nurtured by them. Later on, father and children meet again when the twins are doctors. I won't say anymore. The book was an amazing read.
Yes, this book is full of swear words. Hughley uses f*ck, f*cker, motherf*cker as easily as I use noncursing words. But he gets the point across. There is a lot to think about how our Nation is being geared away from a country of social values to a country that doesn't give a f*ck. A very funny and enlighting read.
I started watching Torchwood and fell in love with John Barrowman. His personality just comes through this book. This a must read for all John Barrowman fans. He is not shy about his life. After reading about him, I respect him even more.
The book that I am now reading.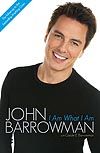 His first book ended with these words:

Charles Dickens's The Mystery of Edwin Drood has no conclusion and neither does this autobiography. My ending isn't written yet, my show's not over. Stay in your seats. This is only the intermission.

Barrowman, John; Barrowman, Carole E. (2009-03-01). Anything Goes (Kindle Location 3075). Independent Publishers Group. Kindle Edition.


So when I found out that he (together with his sister—who by the way, is just as outgoing as he is) wrote the second part of his autobiography, I just had to get it. So far, I am enjoying it as much as I enjoyed the first one.
Current Mood:

busy