This Friday (January 23), I underwent eye surgery. I had cataracts removed from my left eye. It was the most amazing procedure I went through and one that I'm glad I did. I had a state-of-the-art laser procedure. Only 5% of ophthalmologists in the United States are able to do this procedure. The lens is cut with the laser and then the cataract is shattered by the laser. Later, a lens is inserted in my eye, but before that, I had laser correction. Once my right eye will undergo the same procedure (in February), I will no longer need to wear glasses for distance. Unfortunately, because they can only correct two eye problems, and I have 3 (I'm both nearsighed and farsighted and I have astigmatism), I will need to wear glasses for reading. I'll take that.

Here's an everyday eye chart: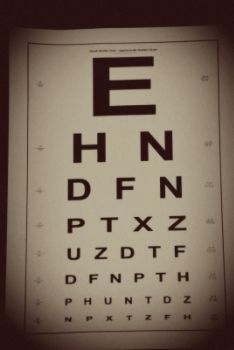 Here's what my left eye saw before the cataract removal: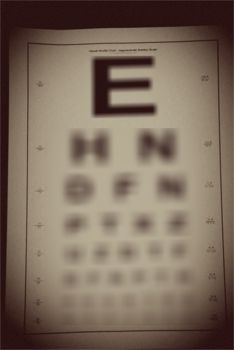 What I found amazing as my new eye is healing is that the colors are brilliant, whites are whiter. In fact, white color looks as if they were bleached. Here's a comparison of what my left eye and my right eye see:


I'm definitively looking forward to February 11, when my right eye will undergo cataract removal.